ONLINE REVIEWS FOR HAWAII SPRAY LINING
All our Yelp reviews can be found on our site below, but additionally, here is the link to our Yelp page:

HERE

Don't forget to check out our reviews that are in the "Not Recommended" section on our Yelp page. Yelp likes to juggle our positive reviews around to keep it interesting for us. Because of this, we have taken screen shots of our reviews on the Yelp website and have posted them to our own page before Yelp decides to move them again. The reviews below with gray stars are ones that began in the regular area of the Yelp website, but were moved to the "Not Recommended" section at the bottom when Yelp's sales people felt like they shouldn't they be factored into our overall rating.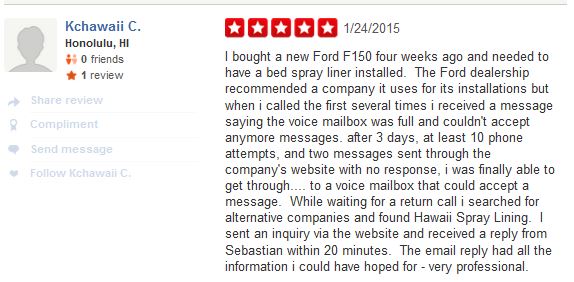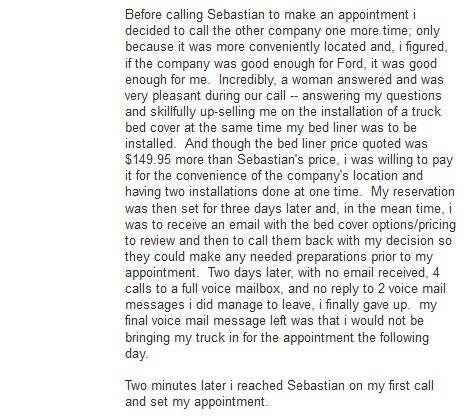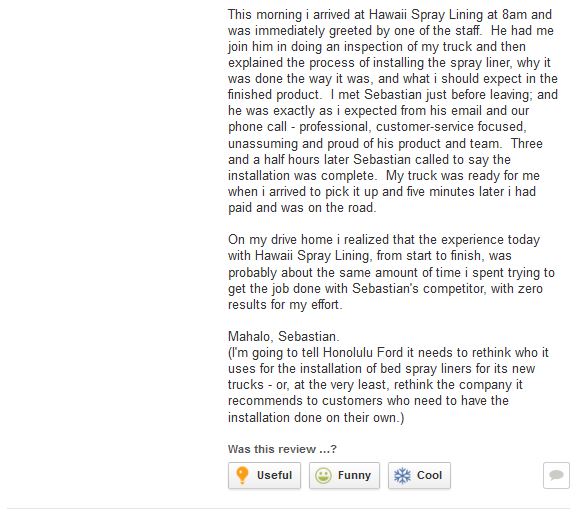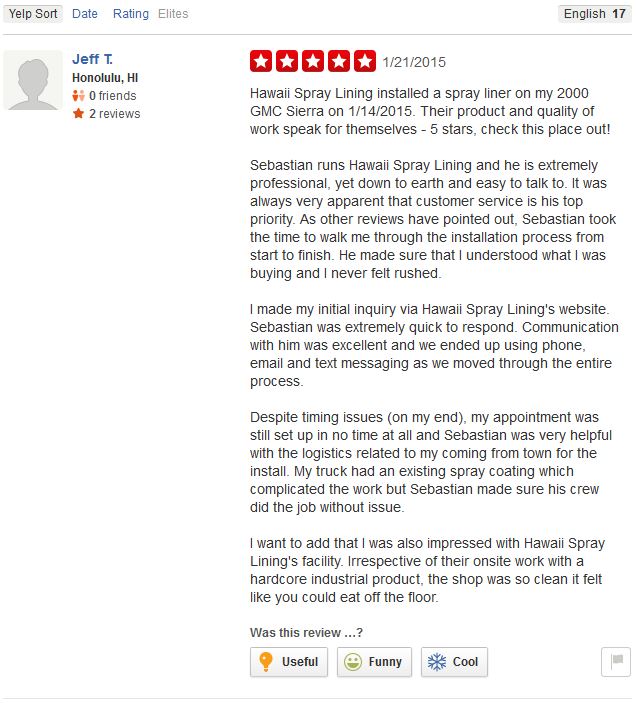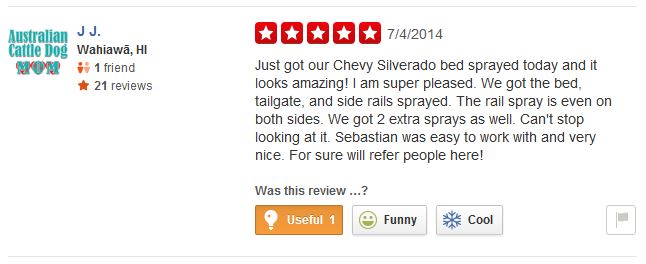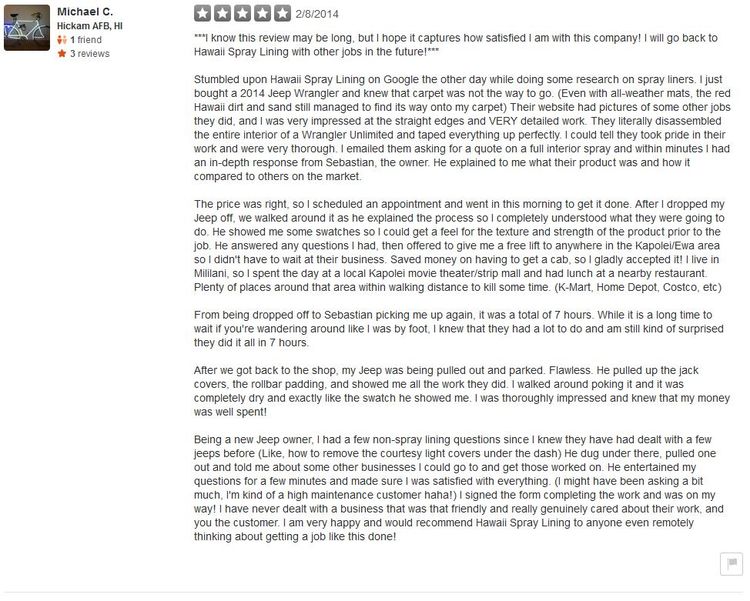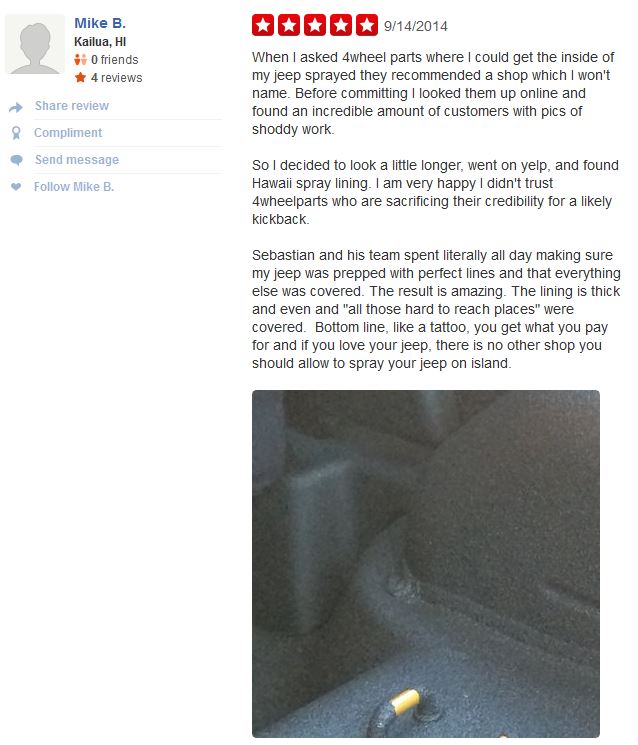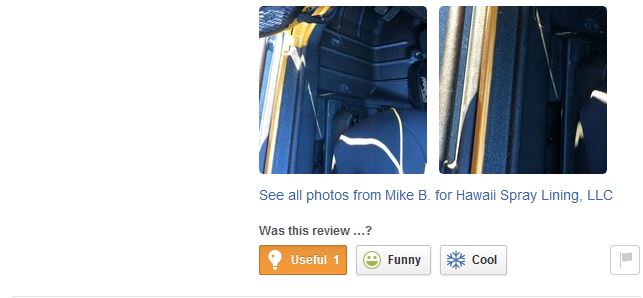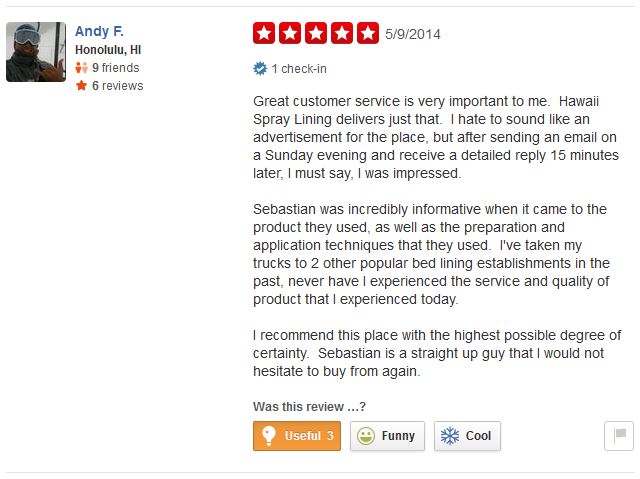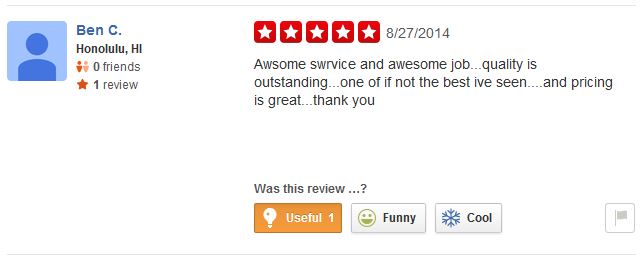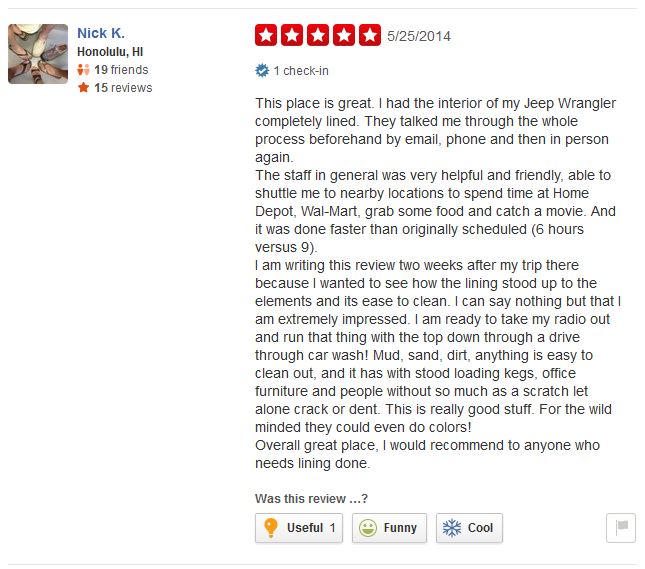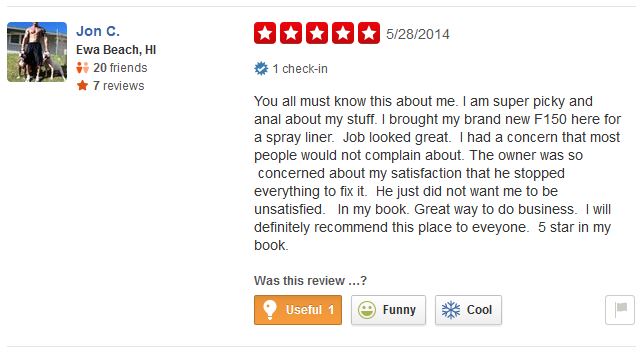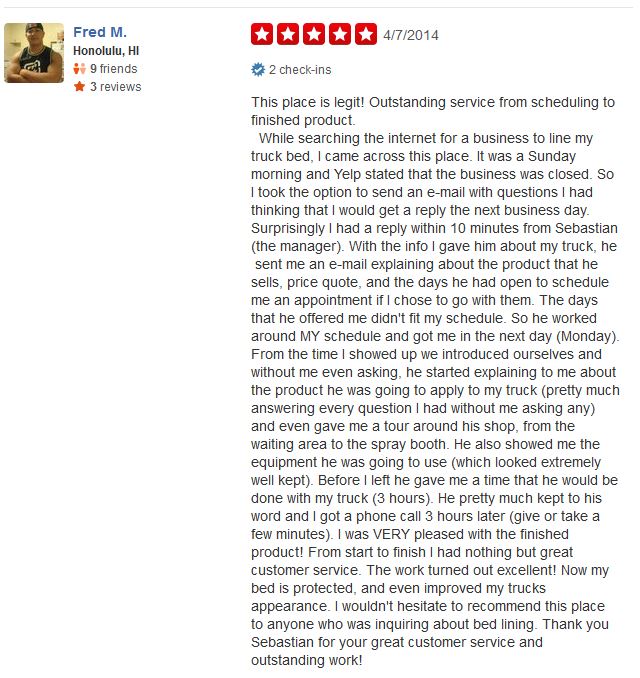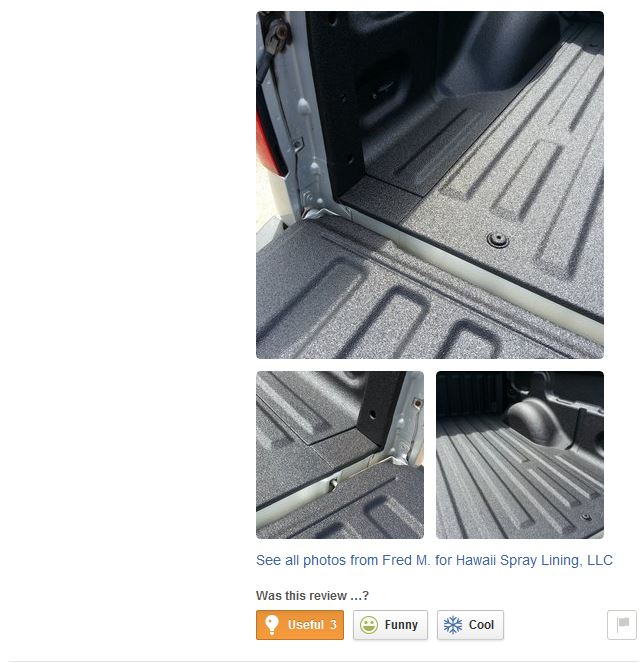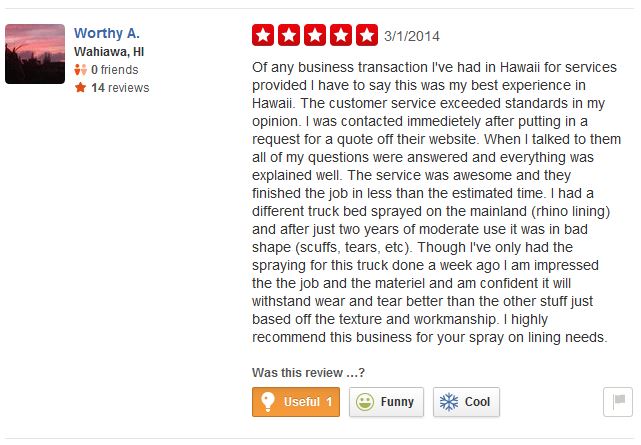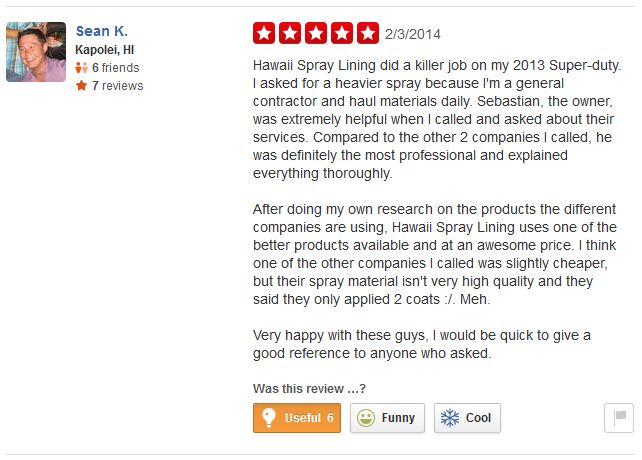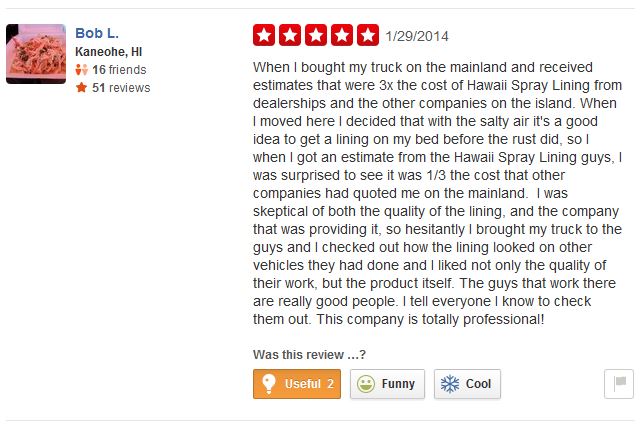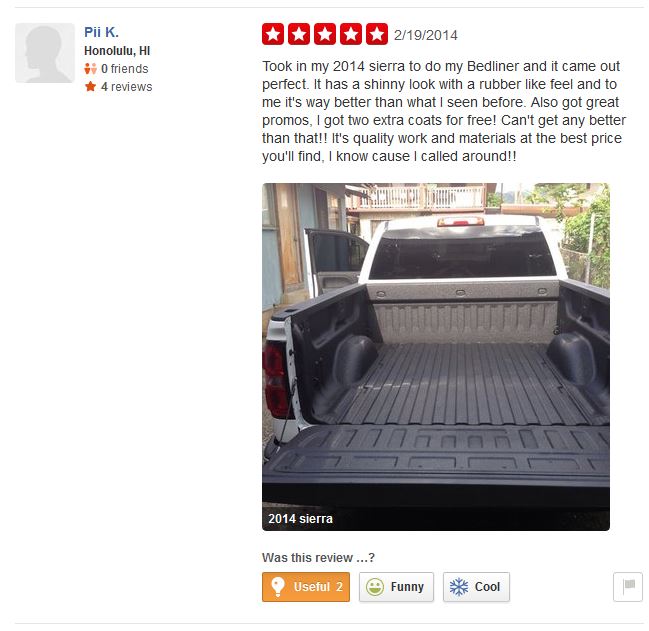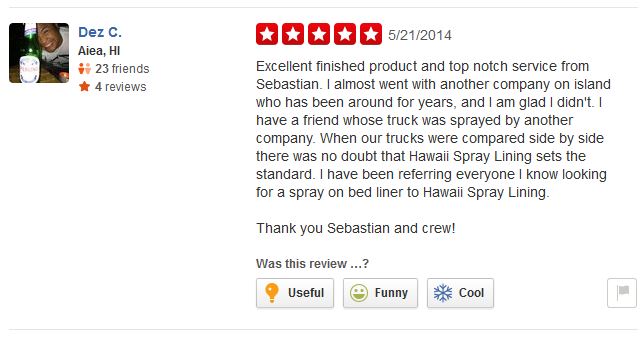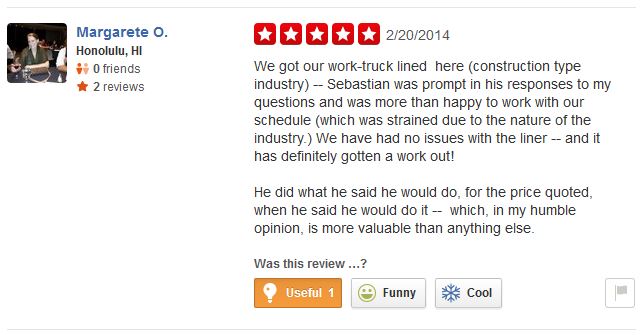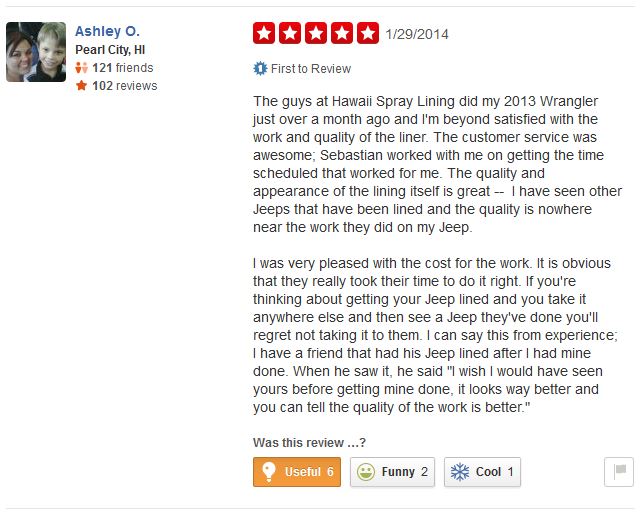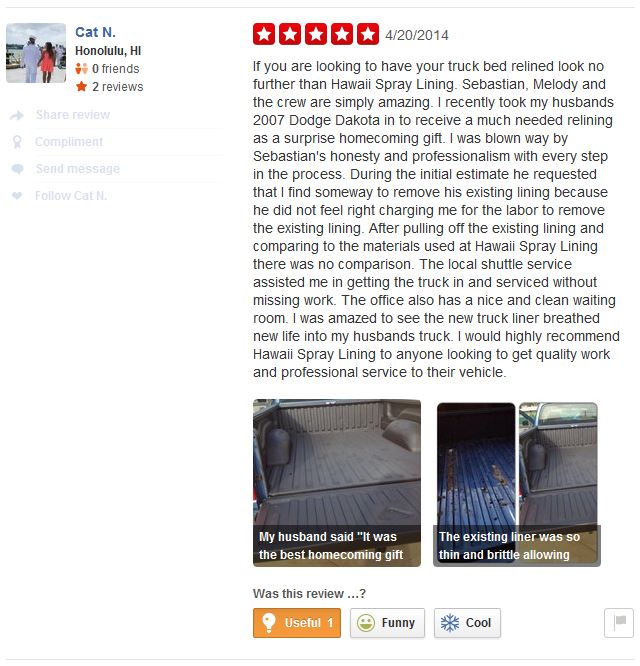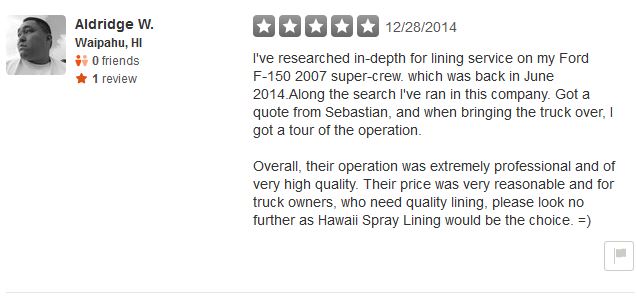 When considering HAWAII SPRAY LINERS as a SPRAY LINING or COMMERCIAL INDUSTRIAL COATING COMPANY in HONOLULU HAWAII REVIEWS ONLINE play a tremendous role in why you will want to pick HAWAII SPRAY LINERS for their ONLINE REVIEWS. It's just one of those things. Many other COATING companies in HONOLULU, HAWAII will try to post NEGATIVE ONLINE REVIEWS for HAWAII SPRAY LINERS to make their company seem better, even if it is only superficially. When you look at the ONLINE REVIEWS for HAWAII SPRAY LINER on the HAWAII SPRAY LINING site, it is clear to see that the HAWAII SPRAY LINING ONLINE REVIEWS go hand in hand with ONLINE pictures from past customers who posted ONLINE REVIEWS for HAWAII LINERS of HAWAII. HAWAII SPRAY LINERS of HAWAII needs these POSITIVE ONLINE REVIEWS more than ever as it see the SPRAY LINING industry in HONOLULU HAWAII has become more about bashing your competition than obtaning real, ONLINE REVIEWS that HAWAII SPRAY LINING of HAWAII can be proud of. We encourage to view our HAWAII LINER ONLINE REVIEWS page and make your own conclusions based upon the ONLINE REVIEWS, rather than taking the word of some faceless entity on the internet. Almost all the customers who gave HAWAII LINERS POSITIVE REVIEWS are willing to be contacted for testimonials.